About
EquipNet is a global leader of surplus asset management solutions. We're recognized for our proprietary asset management platform, our revolutionary industrial equipment marketplace, and our results-driven project management services. Our diverse roster of clients includes Fortune 500 multi-national corporations, leading regional manufacturers, financial institutions, and corporate renewal professionals.
EquipNet solutions deliver maximized financial return while improving our client's corporate image, adhering to their safety standards, and contributing to their sustainability initiatives.

Surplus Asset Management
Taken individually, our services help customers meet various independent challenges such as having assets that they can no longer use, or needing to buy equipment quickly and economically. When combined, however, our services seamlessly unite to provide a comprehensive surplus asset management program.

Supply Chain – Surplus Monetized
Our Surplus Asset Management Services help companies improve Supply Chain inefficiencies by fully managing the information, operations and resources involved in the Redeployment, Remarketing & Recycling of surplus capital assets globally.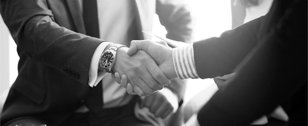 Financial Transition Partners
We provide distressed and financially challenged companies options that can help them navigate through troubled waters.
Distressed Acquisitions
Asset Based Lending
Alternative Capital Strategies
We know your challenges.
We'd like to get to know you.
Asia-Pacific
Headquarters
EquipNet (India) Private Limited
325, Blue Rose Industrial Estate
Western Express Highway,
Next to METRO Cash-n-Carry
Borivali East
MUMBAI – 400 066, India
Tel: +91.9867343666 | +91.22.40161847
Fax: +91.22.67415433
equipnetindia@equipnet.com
Mexico
EquipNet México, S. de R.L. de C.V.
Parque Industrial Kalos
Avenida Ruiz Cortines 243 Bodega 23 Sur
Colonia Jardines de la Victoria
Guadalupe, Nuevo León
México CP 67119
Tel: +52.55.4161.3072
ventas@equipnet.com
Brazil
Avenida Antônio Artioli, 570, Edifício Locarno – sala 103
Campinas, São Paulo, Brazil
CEP 13.049.253
Tel: +55.11.4935.5309
Tel: +55.11.4935.5308
vendas@equipnet.com
Other US Sales and
Service Locations
San Jose, CA
Indianapolis, IN
Puerto Rico, PR
Knoxville, TN
European American
Headquarters
EquipNet Europe
United Kingdom
Unit 3, The Pavilions
Ruscombe Business Park
Twyford Berkshire RG10 9NN, UK
Tel: +44.0.118.901.6161 ext. 1180
Fax: +44.118.901.6162
eusales@equipnet.com
View directions
Middle East
Headquarters
EquipNet Middle East
Alsancak Mah. Enver Dundar Basar
1481 Sokak, No 9
Alsancak-Izmir, Turkey
Tel: +90.553.420.0985
kroodi@equipnet.com
European Offices
France: +33.1.70.70.90.41
Germany: +49.69.2222.46119
Ireland: +353.1525.34.07
Switzerland: +41.44.580.20.95
Italy: +39.02.3604.8283
UK (Auctions): +44.118.380.0619
Bridgend (Logistics): +44.0.203.892.6742
Rayleigh, Essex (Logistics): +44.0.203.892.6629
China
EquipNet Asia Pacific Ltd.
M/F., 308-312 Ma Tau Wai Road
Kowloon, Hong Kong
Tel: +1.781.401.8106
sales@equipnet.com
Warehouse
Locations
Attleboro, MA
Brockton, MA
Canton, MA
San Jose, CA
Bridgend, United Kingdom
London, United Kingdom
Hombourg, France
Monterrey, México
Toluca, México
Baltic and CIS
Headquarters
Генеральное представительство
в странах СНГ и Балтии
Компания Pharma GOR Mashinery
Tel: +7(495)204-28-99 (Москва)
Tel: +38 (04565) 6-13-98 (Киев)
Tel: +1-888-371-6555 внутр. 2807 (Бостон США)
office@equipnetrus.com
imankivskyi@equipnet.com
Thailand
EquipNet Thailand
36th Fl, CRC tower, All Seasons Pl
87\2 Wireless Rd
Lumpini, Bangkok 10330
Thailand
Tel: +66.81.828.09.72
sales@equipnet.com
Silicon Valley
EquipNet, Inc.
170 Barnard Avenue
San Jose, CA 95125
Tel: +1-888-371-6555
Other International Locations
Buenos Aires, Argentina
Fortaleza-CE, Brazil
Safat, Kuwait